Nevada Server Card

Two counties in Nevada, Clark(Las Vegas) and Washoe (Reno), require that anyone who sells or serves alcohol have an alcohol server card. To receive your card take our online Responsible Serving® of Alcohol course

and then complete a 30 minute proctored exam. Our online course costs

$19.95

and takes approximately 4 hours to complete. Once you have completed the course, you will receive proctor information to take a 30 minute exam (additional fees apply for the proctored exam).



The PSCC Nevada Responsible Serving® course has been approved by the Nevada Commission on Postsecondary Education for Alcohol Awareness Training.

Our online course is available 24/7 to take at your own convenience. PSCC also provides other online courses to help you become a great bartender.

Master Bartender Package
Become a master bartender by taking the courses in this package deal for only $99.95. Courses include the Responsible Serving® of Alcohol to become a certified server, Bartender Mixology to learn the art of drink mixing, Wine Knowledge to learn wine pairing, Liquor Knowledge to learn the trick to sell top shelf drinks, and many more!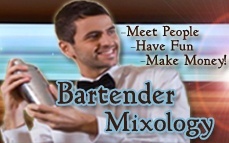 Bartender Mixology
Learn the art of mixing drinks by taking our 40 hour bartender mixology course. We teach bartending skills, drink recipes and even give you practice using our iBar simulation. This course costs $49.95.

Gratuity Secrets
Learn customer service and serving skills to increase your tips and keep customers coming back. The course take about 10 hours and is $24.00.



For more information about PSCC and Responsible Serving® visit:

Rserving.com